"Positano bites deep. It is a dream
place that isn't quite real when you are there
and becomes beckoningly real after you have gone."
~ John Steinbeck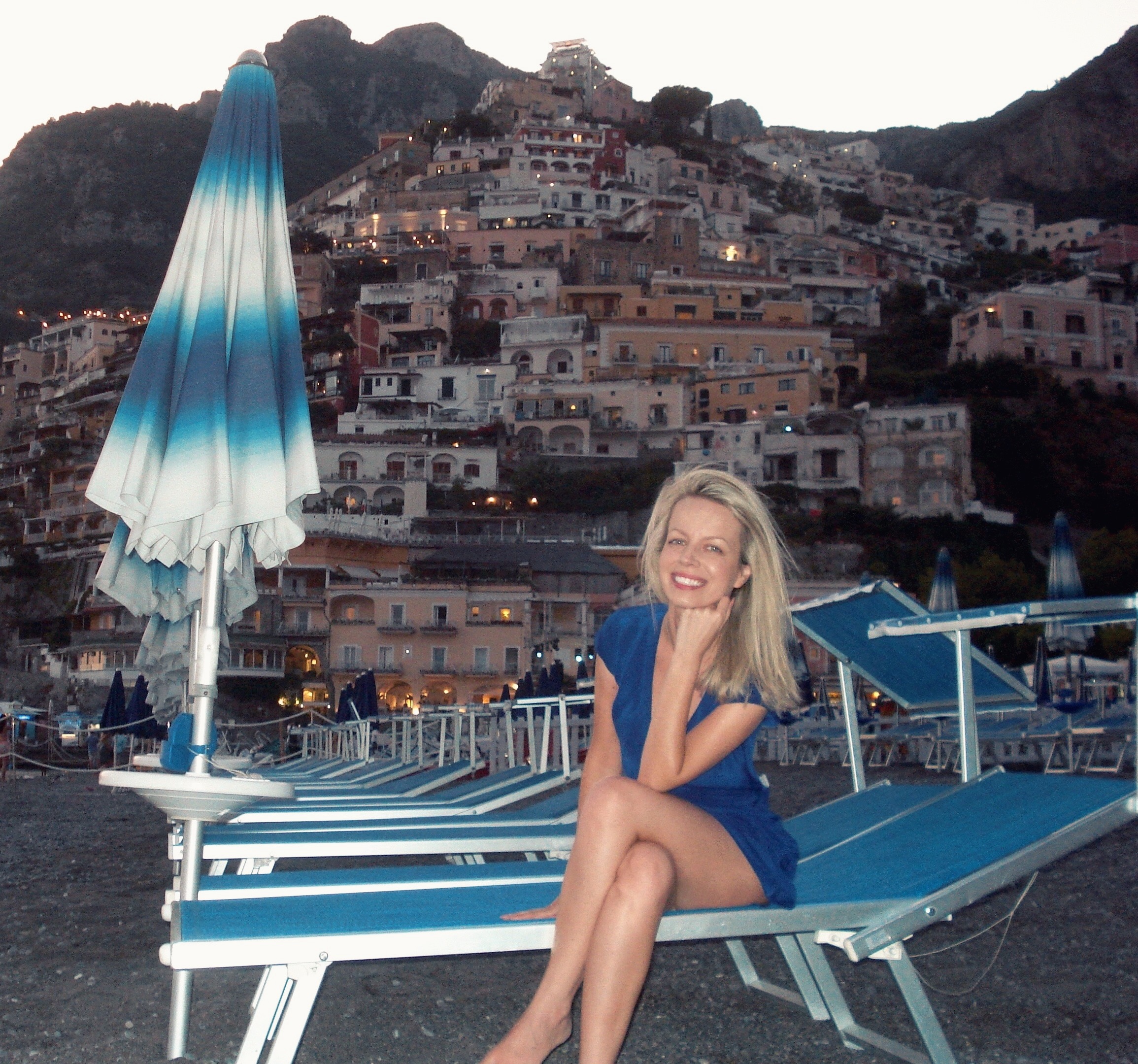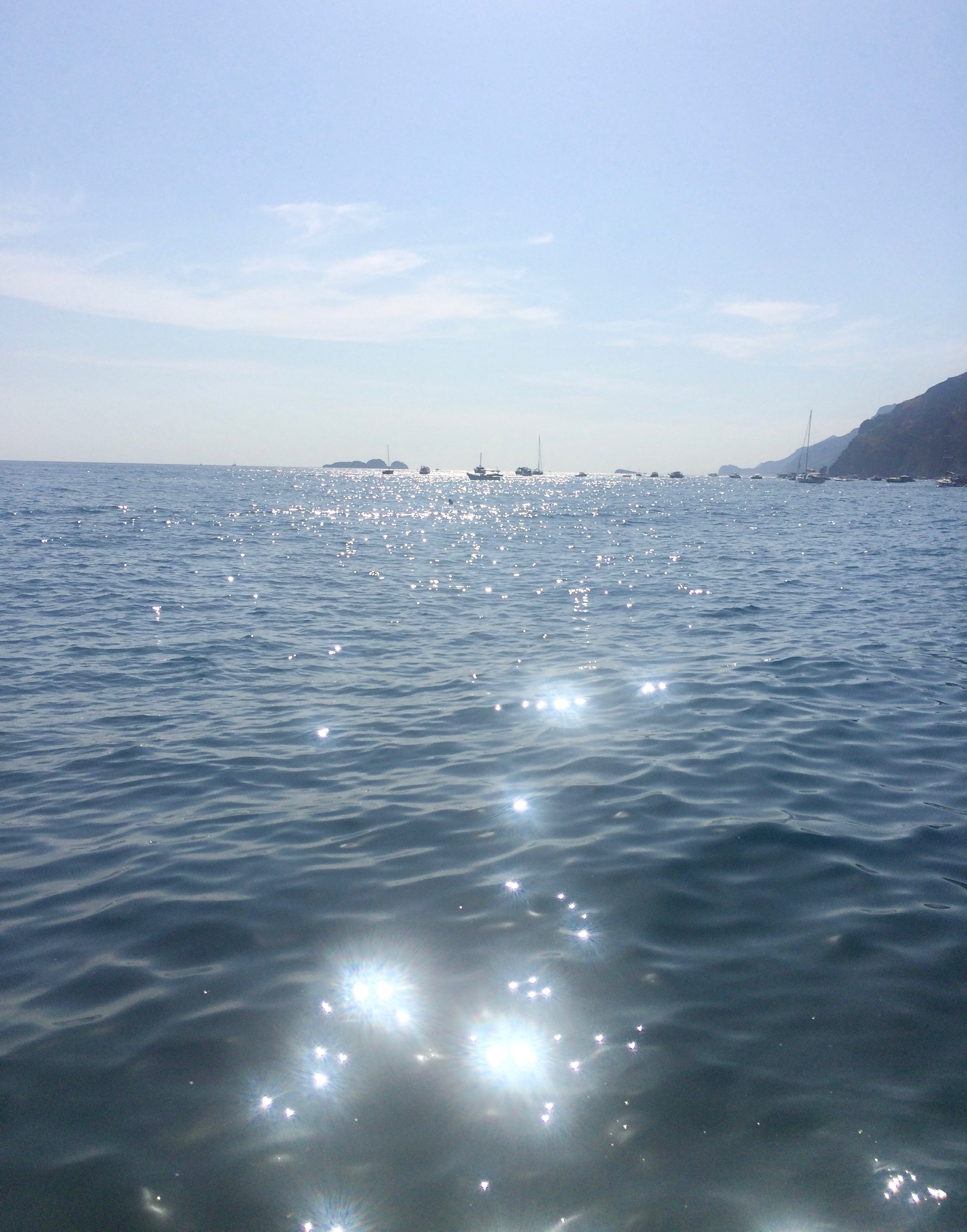 The inside of the forearm always remains so tender – despite age and circumstance. Life changes us – our bodies begin wearing burdens whether seen or unseen; whether ours or of others – and sometimes we lose sight of the tiny gentle things. Just above the fragile wrist, is the place where we can trace ourselves back to the very beginning – we can remind ourselves of the tenderness that never changed; of what we forever hold in our hearts despite changes, despite age, despite hardships; of the way we hold our bared gentle parts, remembering they are also part of our whole complete body. 
This is what Positano is for me.
The inside of my forearm.
A part of me which always feels tender, which is always my forever.
Like a beloved's wrist, I hold it tenderly and it held me tenderly.
Sometimes life happens and we need to reconnect to our vulnerability; to find strength as we settle gently into our fears and weaknesses with humility. And sometimes we get so wrapped up in others that we forget we can experience ourselves differently. All it takes is just a shift in perspective; to look at the inside of the forearm. To reconnect deeper to who we truly are on the inside. To settle back into ourselves. In Positano, I felt like myself again; happy and peaceful – because this is who I truly am – beneath the shroud of my skin. I was completely back into my body, into my mind and heart and my soul was in deep gratitude and fulfillment. Such feelings cannot be shaped into words.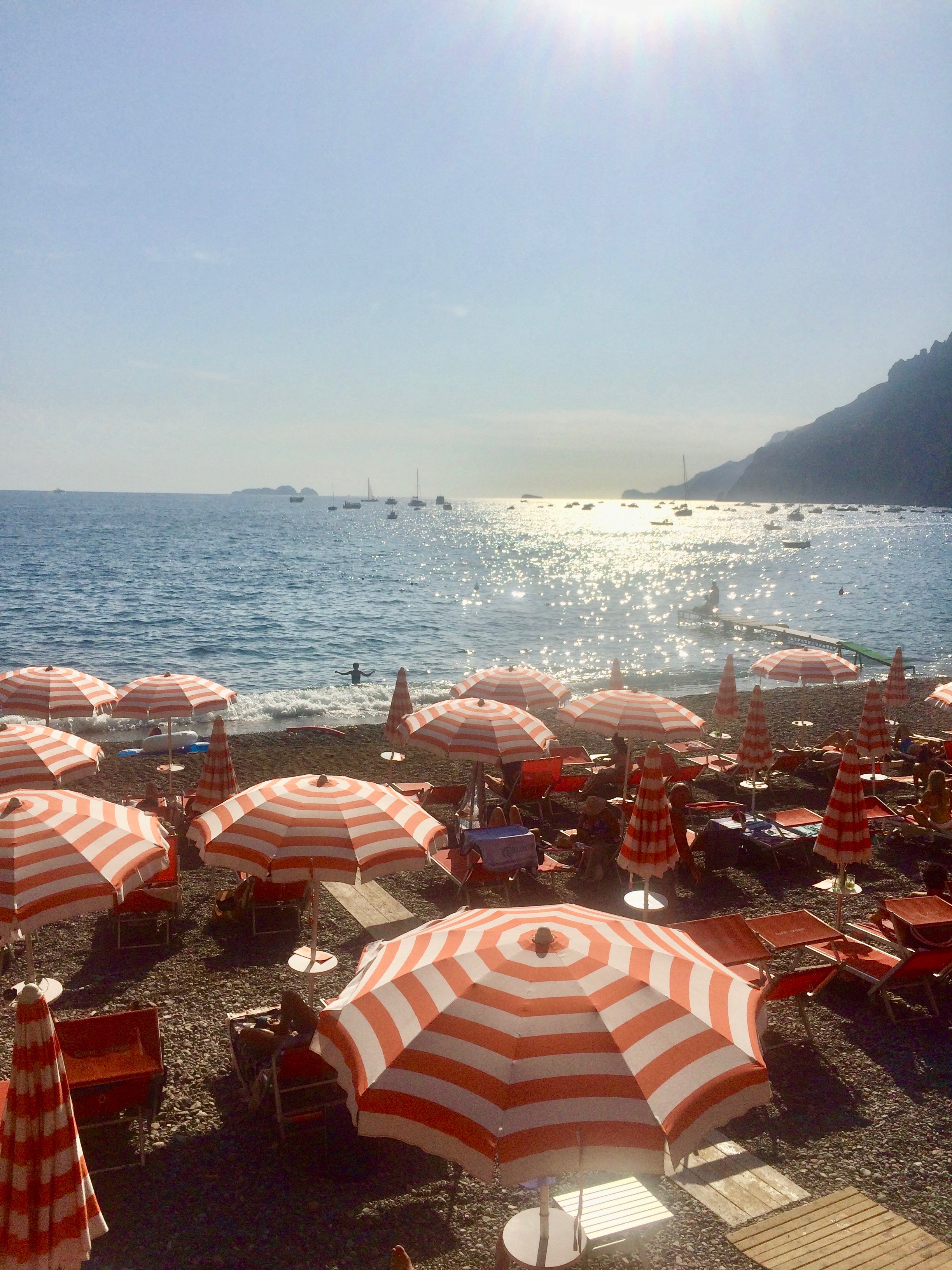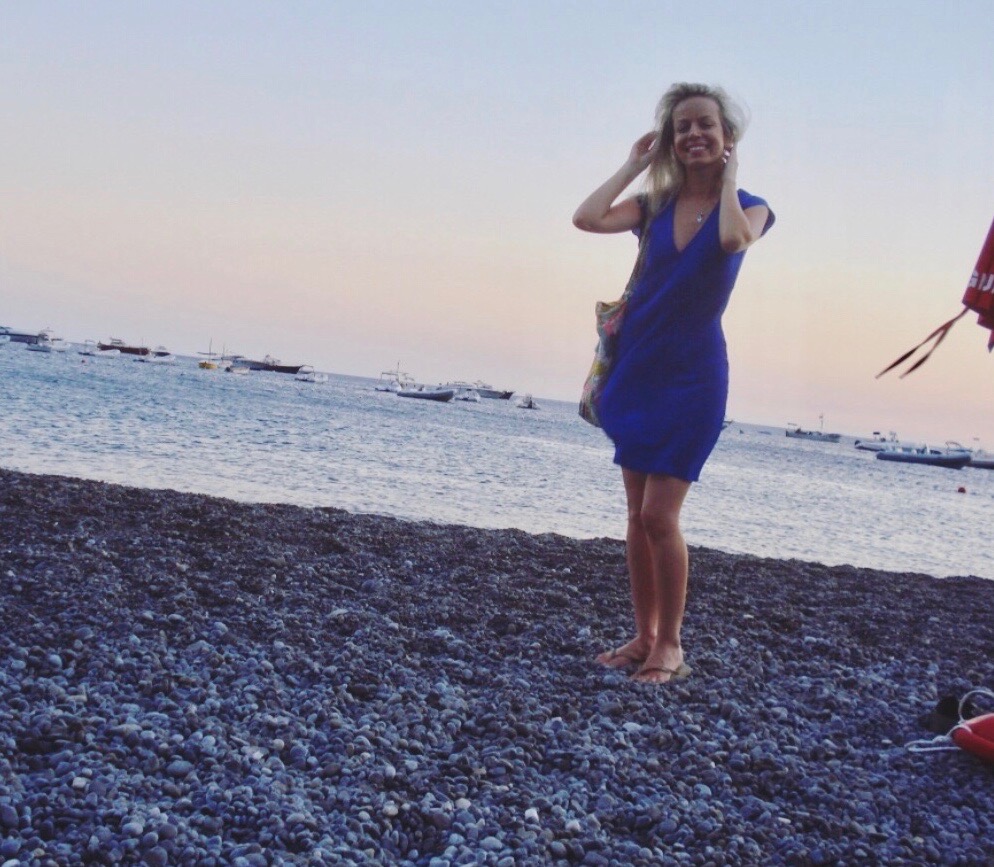 Cinema maestro Roberto Rossellini once said about the inhabitants of Positano, "They are crazy, sun-drunk! But they know how to live using a force that few of us have; the power of imagination!"
La vita is definitely dolce. And when I tell you that all I did, all day every day, was lay on the beach and be in the sea – I am not exaggerating. That's all I need really. No, I didn't write anything – not a word. In fact, I realized that I honestly don't care about the majority of things in life. Career, education, material things – none of these can ever define me. It's stuff I do or have done, it's things I have, things I enjoy to do, sure. It's expressions of various parts of who I am. But it is not who I am.  My passion, love, values, self-worth, intelligence, inspiration and imagination and joy – it'll always be inside me incapable of being taken away from me, no matter what I do or don't do. The only thing that I've always cared about (apart from my freedom and peace) has been love and family. But I've always been very clear on that. I did however remember how much I wanted to live by the sea – no, not just wanted – I needed – I physically needed it. Now, I can't imagine my future any other way.
waves come high and low
then slow
and I can stay here
forever with this feeling
content, in my chest
and my whole body
say sea, say sea
backwards in my ear
it's yes
and let me stay here forever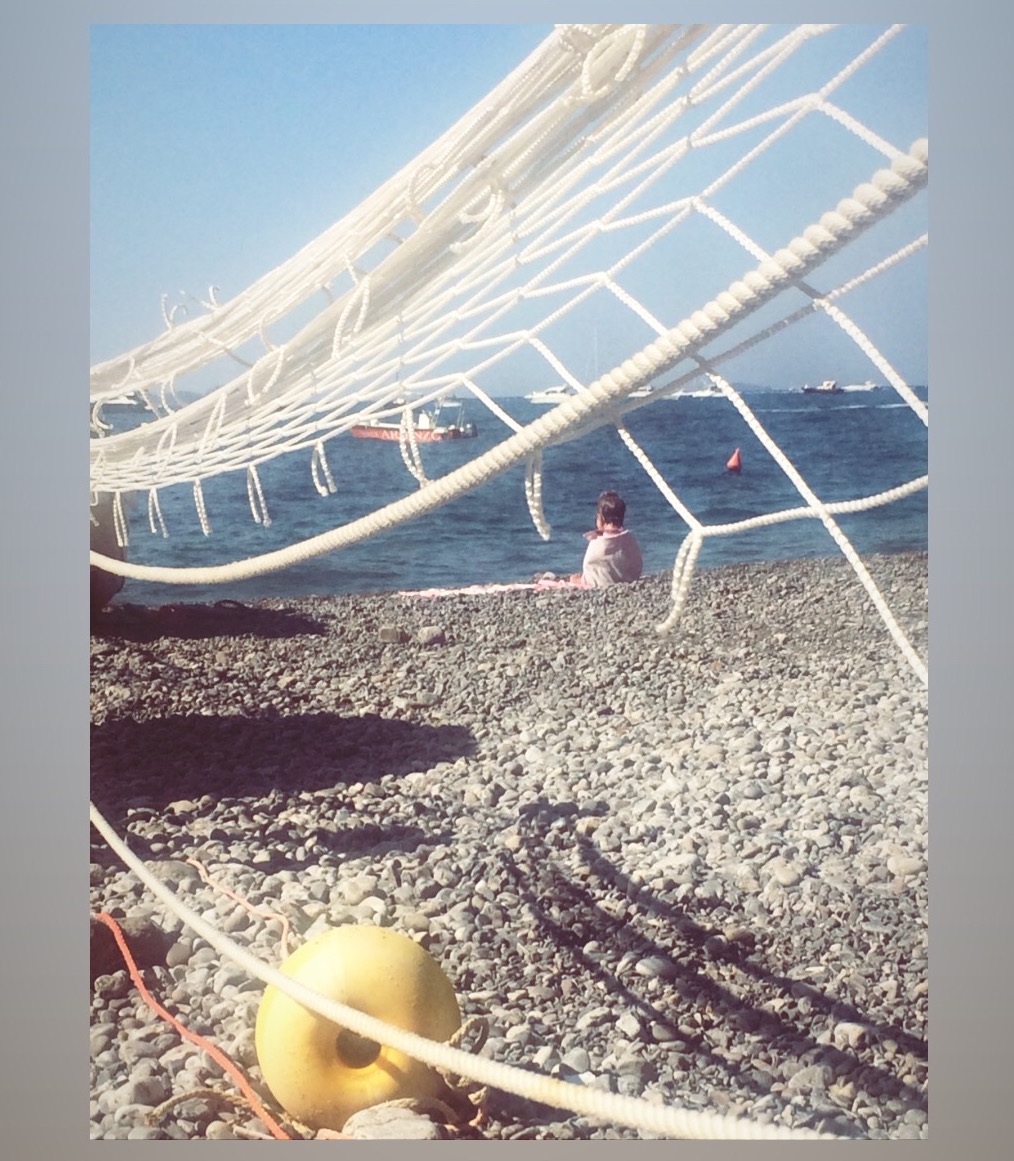 If I were a town, I'd be Positano
There is a legend that God Poseidon fell in love with a mortal girl and wanted to build her a place on Earth worthy of heaven – and his love for her. And so he built Positano. So she'd always be surrounded by her beloved sea, so that she is always surrounded by the beauty of flowers and so that she is always surrounded by the mountains around who protect her when he is away (and mainly because he only wanted her for himself – that's how Gods loved).
They say if you can go down to the beach at night – if you are truly in love – you will hear the sirens' songs. For only the ears of true lovers can hear such heavenly sounds.
And the night beach is the best place to be – at least for me – it's all mine. I mean honestly … if I ever meet a man who makes me feel the way Positano makes me feel – I'd marry him in a heartbeat.
Positano is a feeling, a place – immortal and life-sized.
If I could make myself into a tiny town, I'd be Positano. The protective mountains surrounding me, my romantic beloved sea, the lover's songs … and the thousands of stairs to revisit hidden parts and find new treasures.
And at night, I'd be on the beach listening to the never-ending mystical tales of the sea – to take refuge in the quiet corner of my heart.  
John Steinbeck famously said, "Positano bites deep. It is a dream place that isn't quite real when you are there and becomes beckoningly real after you have gone."
I never knew what that quote meant. Until I left. Until the car drove away and I looked back at the tiny houses on the grand God-like hills and sea. And I knew exactly what he meant.
Positano. It's just a kind of paradise.
But when you are there you don't realize it –  maybe because it is tiny and compact, feels like your childhood home in a way especially when you see an Italian grandmother tending to her rooftop vegetable garden each morning. What I mean is – when you are there, it just feels like a part of you. It's like a body organ – a rib, let's say. You're perfectly blended together. But if that rib was suddenly taken out – you'd know it was taken out – you'd know it was missing – because you know what it felt like when it was there. When you see it from afar – narrowing in the distance from the car's window – you realize what it was. 
And then it's just the siren's love songs calling us back. It's a beckoning. Feels like a person.
And I will go back. I will live by the sea. Because this is who I am. Because I never knew how to be anybody other than myself.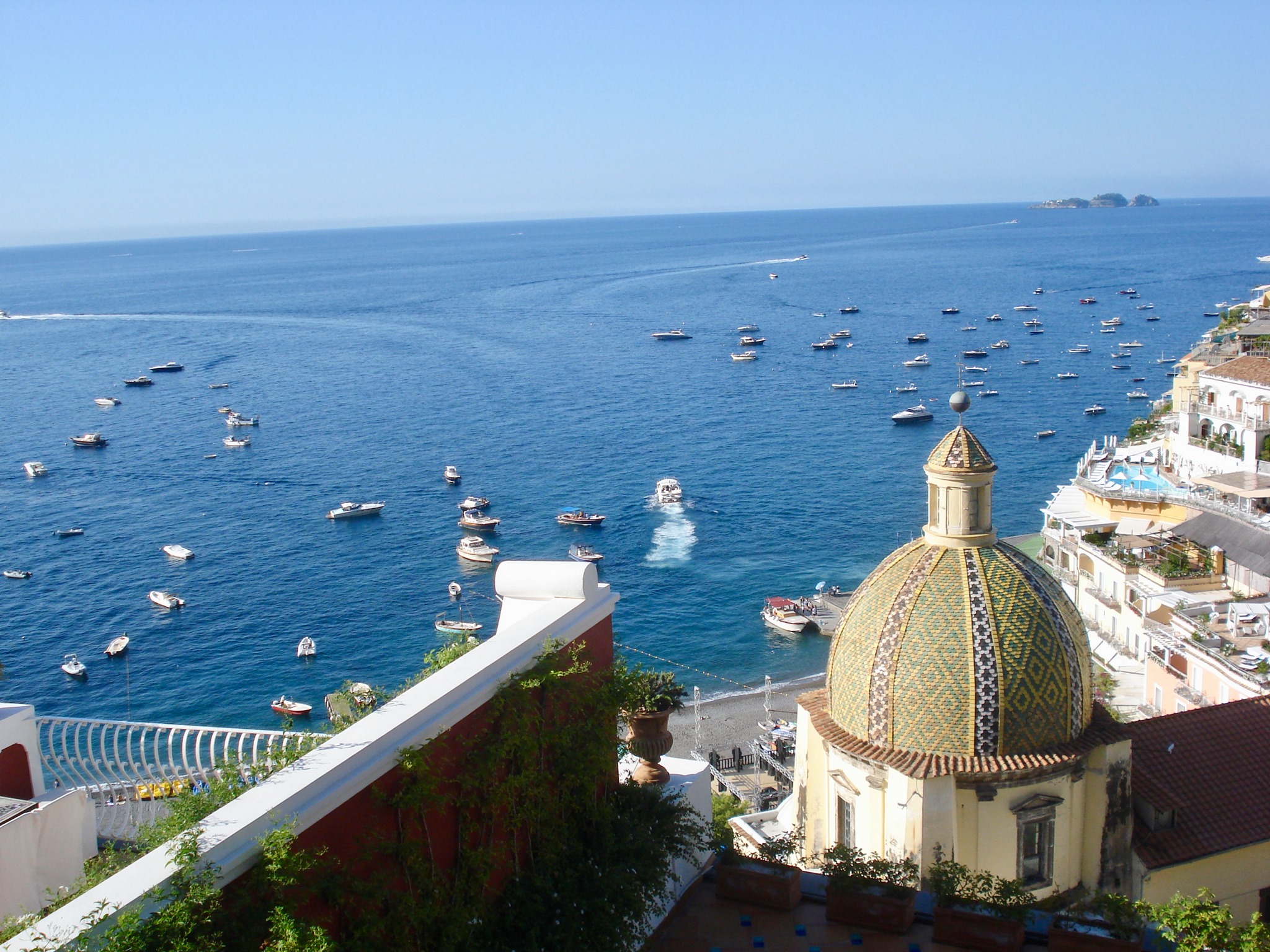 Positano Recommendations:
Arienzo Beach Club – Hands down the best beach ever – spent all my days there! You can reach it by boat – if you don't have your own, you can either catch a boat taxi or use their boat transfer, which leaves from the main dock.
Le Sirenuse Hotel – Most gorgeous, breath-taking, romantic views of Positano from their terrace and bar Aldo's Champagne Bar & Seafood grill.
La Savoia Hotel – Beautiful family run hotel for generations and right in the heart of Positano! Sweetest staff!
Da Adolfo – Much smaller beach than Arienzo but very charming and a great place to have lunch at their beach restaurant, amazing seafood – catch a boat to get there also!