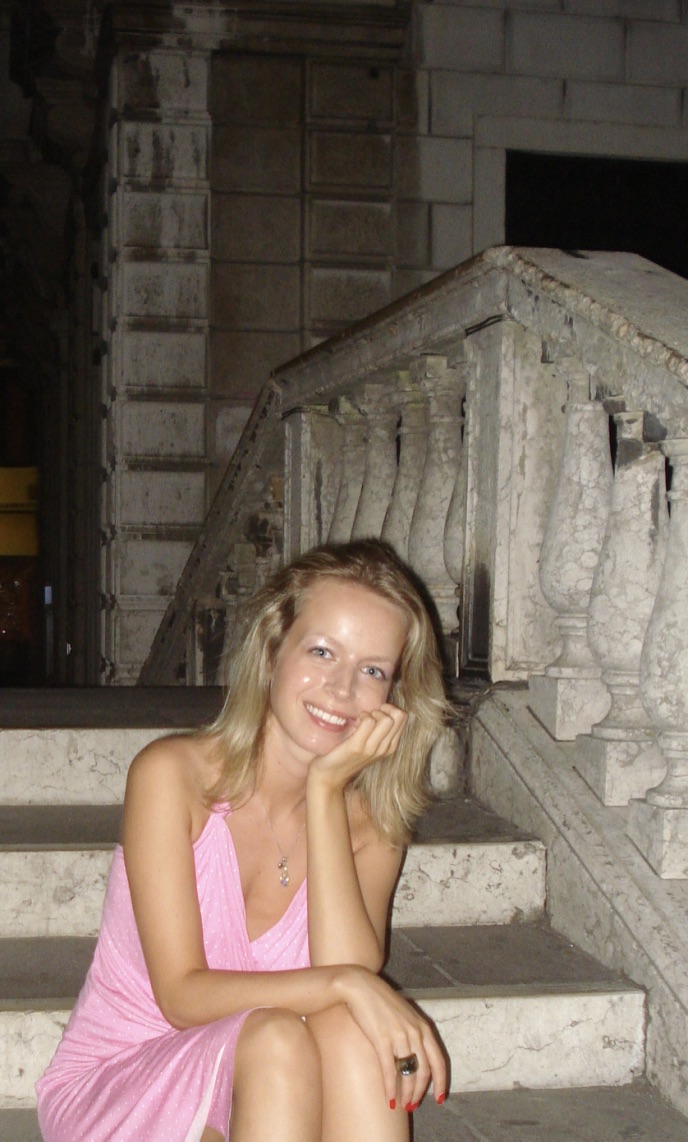 Dear heart, welcome to my space.
My name is Lubomira, meaning 'love and peace'.  It is derived from lubov 'love' and mir 'peace', while my last name comes from an old word meaning 'wolf'. Having lived across three continents, I am a Bulgarian-Canadian writer, poet, storyteller, humanitarian, spiritual guide, and teacher of the Sacred Arts. I am also author of two poetry books Moonhold (2019) and The God-like Things (2021). In 2019, I created Art of Love, my online publication and initiative dedicated to deepening our human connections so that we lead more spiritually and emotionally fulfilling lives; by exploring the wisdom and secrets of our ancestors and unveiling the beauty beyond the veil and within ourselves. I teach and write on relationships, wellness, mysticism, and folklore. My articles have been published in major American publications, journals and magazines.   
After completing my Master degree in finance, I devoted all my time and skills towards social entrepreneurship, philanthropy and humanitarian work in marginalized areas worldwide where I built holistic education development programs for women's empowerment and skill-building to alleviate poverty, relieve emotional barriers stemming from abuse, and create long-term sustainable impact in the communities. You can read more about this in my humanitarian section. I am further certified in human-centered design as it is my philosophy and practice that impactful solutions can only be built when we apply a multi-disciplinary approach and we align empathically to the needs of the people in the communities. 
The more I was following my heart, my passions and living a life of purpose, the more I was heart-led, scent-led, fairy-led along the mystical twists and turns of life's paths. I spent many years delving into spirituality and mysticism, something that had been a part of my being since childhood. I gathered extensive experience and knowledge across several disciplines such as esoteric philosophy, ancient mysticism, intuitive development, symbology, astrology, shamanism, human development, psychology and behavioural science. 
One thing led to another, and somewhere along the way, I fully embraced my creativity, fell sweetly into my soulskin, and published my first poetry book.   
As an intuitive and spiritual guide, coming from a lineage of natural born healers, I am also passionate about guiding others on their unique paths and develop their trust in their inner wisdom, so that they fulfill the desires of their soul. My intention is for people to align to their spiritual core, reconnect to their heart and remember the magic that they already are.
I love what I do, I love to create, and if you want to support me, you can do so by sharing my articles and poems, buy my books or donate some magic coins in my hat on Paypal. By supporting me, you allow me the freedom and ability to be even more creative and contribute with more. All proceeds go towards expanding my work made of love, including publishing books, developing my humanitarian projects and creating content including courses and holistic programs.
Your support means so much to me! Thank you wholeheartedly!
My Books, read here
My Poetry, read here
My Parfumerie, browse here
Photography, Videos + Audio, here
Art of Love, read here
Humanitarian Projects, read here
Sacred Offerings, here
Contact me, here
Podcast: Emotional Intelligence
"The Higher Purpose of Marriage" Sivana East, November 2022
"Why Children Need Fairy Tales for Their Well-Being" Your Zen Mama, May 2022
"The Art of Loving" Thought Catalog, October 2018
"The Most Important Ingredient Of Love" Thought Catalog, January 2021
"The Secret Threads" Sunday Mornings Press, July 2021
"The Power of Tenderness" Sivana East, June 2021
"Understanding Devotion and Life's Purpose" Sivana East, March 2021
"Ways to Live in Purity and Inner Truth" Sivana East, September 2021
"How To Be Truly Intimate With One Another" Sivana East, December 2020
"Understanding The Art of Surrender" Sivana East, October 2020
"What True Love Really Is" Sivana East, July 2020
"My Last Doll" Harness Magazine, May 2020 {poem}
"Prince of Blue" Harness Magazine, May 2020 {poem}
"Venice in Veils" Harness Magazine, May 2020 {poem}
"Story of The Tree" Medium, September 2017