"Some day—Scott—some day. Perhaps in a year—two—three—We'll have that perfect hour! I want it—and so we'll have it! It may be different then but after a while we would be brought back to the way I feel now…"
—Ginevra King, Letter to F. Scott Fitzgerald, February 1915
The first time I read The Great Gatsby was like for most other people, in high school. It was a love at first read for me, the story deeply touched me as I found layers and layers of meaning in and through each word, and to this day this remains one of my most favourite books. It stands high and beautiful next to my brick-like book of The Complete Works of William Shakespeare, who I also very much I love.
What I love about Fitzgerald is his beautiful way of language, and he was a poet too, which is why if you begin reading Tender is the Night, it sounds like a poem weaving itself into a novel. The title itself was taken from a poem. But behind the sweetness, gentleness and delicate nature of his language, Fitzgerald always has the richness of nuances, expressed the complexity of human nature and in some ways the fragility of life, and there is quietness of deep meaning that breathes between the words. 
The Great Gatsby is a greater tragedy than my Shakespeare combined. It is a great portrayal of the degradation of society, human values and humanness – of the way materialism, selfishness, greed, pride, obsession, and inability to love and care sink us in the water like stones. Nick wasn't all that aware neither. Fittingly, and beautifully, the only eyes that seem to see are the ones on the cover. And they look at us also.
But what about the man behind the words? What was the flame in F. Scott Fitzgerald's heart?
Many people thought that Zelda was Fitzgerald's greatest inspiration and the woman after whom he wrote his greatest novel, but that's not true; and most critics and experts now agree that it was his first love, a woman named Ginevra King, who inspired his character Daisy Buchanan as well as many of his other characters, stories and novels.
"Scott perfectly darling" …
Perhaps like most love stories this too begins with a diary entry.
"Scott perfectly darling," wrote Ginevra King in her diary on January 4th, 1915.
Ginevra King was a wealthy American socialite and heiress. When she was 16 years old she visited her boarding school roommate in Saint Paul, Minnesota, and when the two girls went to a party there Ginevra met 18 year old sophomore at Princeton University Scott Fitzgerald. According to their letters and diaries the two fell madly in love at first sight, and shared a passionate romance from 1915 to 1917.
In February 1915 Ginevra wrote in her diary, "I am madly in love with him", and a June 1915 entry in Scott's journal was "Midnight frolic with Ginevra" referring to their many night long passionate and addictive conversations.
He also described their first meeting: "It was the sleigh ride he remembered most and kissing her cool cheeks in the straw in one corner while she laughed up at the cold white stars. The couple next to them had their backs turned and he kissed her little neck and her ears and never her lips."
After their meeting in Minnesota, Ginevra returned to Westover in Connecticut, and Fitzgerald returned to Princeton in New Jersey, but they continued to write to each other and exchanged numerous photographs. Over time, their letters became increasingly passionate. Ginevra began having erotic dreams about Scott and "slept with his letters" in the hope "that dreams about him would come in the night".
Fitzgerald visited Westover several times, and in March 1915, Fitzgerald asked Ginevra to be his date for Princeton's sophomore prom, the most anticipated social event of the year for the young writer, but Ginevra's mother forbade Ginevra to attend as the consort of the middle-class Fitzgerald. Ginevra's father also intervened especially after seeing how in love she was with someone who wasn't of high status.
Still the two lovers continued, and as the months passed, King and Fitzgerald rendezvoused in different locations, and they discussed eloping. In February-March 1916, Fitzgerald wrote a short story titled "The Perfect Hour" in which he imagined Ginevra and himself blissfully together at last, and he mailed the love story to her by post as a token of his affection.
In response to Fitzgerald's "The Perfect Hour" tale, Ginevra herself wrote a Gatsby-like short story which she sent to Fitzgerald on March 6. In her story, she is trapped in a loveless marriage with a wealthy man yet still pines for Fitzgerald, a former lover from her past. The two lovers are reunited only after Fitzgerald attains enough money to take her away from her adulterous husband. Fitzgerald kept Ginevra's story with him until his death, and scholars have noted the plot similarities between Ginevra's story and Fitzgerald's work The Great Gatsby.
Unfortunately things were getting really difficult and Ginevra's influential father and the two lovers began fighting more and more. Both being really stubborn, and well, young at love and life, they'd make each other jealous also. Ginevra kept seeing other men, and Scott saw other women, one of whom was Zelda. But even while courting Zelda, he was still obsessed with, in love with and keeping in touch with Ginevra as the two continued to write to each other.
But their passion couldn't overcome the biggest problem between them which was the inequality in their familial wealth and background. At one point, King's father or someone in her circle said to Scott the seven words that became the core of The Great Gatsby: "Poor boys shouldn't think of marrying rich girls." It's a message Scott heard clearly. He and King broke up for good in August 1916.
Ginevra agreed to the marriage her father had arranged for her with a wealthy man named Bill Mitchell, while Scott heartbroken dropped out of Princeton and enlisted in the United States Army amid World War I.
What follows next is his marriage to wealthy Zelda. The poor woman unfortunately had numerous serious issues, including mental health issues, and her raging alcoholism along with her selfish, jealous and self-centered nature didn't help. Fitzgerald's career took a drastic downfall. Often times when he would begin writing, Zelda would create yet another drama to get attention from him and so he rarely wrote. He turned instead to alcohol also.
Years went by, and eventually he separated from Zelda and moved out to live in Hollywood working on some project. He was finally able to focus on his writing and he even cleaned up as he was sober for months; when one day he got an unexpected phone call from Ginevra that she was in town and if they could see each other. Anxious and shivering of nerves Fitzgerald called his daughter Scottie telling her about the meeting, and Scottie advised him not to drink or at least not get drunk so that the two may reconnect. But unfortunately, he couldn't do that and he did get drunk.
The meeting didn't go that well. In fact it was a complete disaster. After reminiscing over lunch and paying the check, Fitzgerald lingered with Ginevra at the hotel bar. Shortly before Ginevra's departure, the forlorn author began downing double shots of gin. When Ginevra asked if she had inspired any characters in Fitzgerald's second novel The Beautiful and Damned, an inebriated Fitzgerald quipped: "Which bitch do you think you are?" On this note, they parted forever. He passed away two years later.
In January 1951, Fitzgerald's daughter Scottie sent Ginevra a copy of her letters which the author had kept with him until his death. She had found them in a small chest on their attic, and it seemed they had been read and re-read many times over the years with smudged ink on them from his tears.
Reviewing her teenage letters to Fitzgerald, Ginevra commented: "Goodness, what a self-centered little ass I was!"

According to scholar and literary critic Arthur Mizener, Ginevra gave Fitzgerald substance to an ideal he would cling to for a lifetime, and to the end of his days "he could not think of her without tears".
"I love her, and that's the beginning and end of everything." ~ F. Scott Fitzgerald
What many people often may not know is that men are more sensitive than women on the inside. They will not show it, but they are. When a man has his heart broken, really broken in love, his spirit breaks. And he cannot go back, he cannot really love again, he can't really unbreak himself. A woman can – because her energy is like water, or rather rubber. You can push it hard and it will pain her, but it will not break her, she is moldable. She can renew herself, re-find herself, and she can love again, even more deeply than before.
At the end of The Great Gatsby are the beautiful lines: "So we beat on, boats against the current, borne back ceaselessly into the past."
Gatsby's green light is an obsession perhaps bigger than his love – it is an obsession about changing something long gone. No one can change the past, no one can hold the green light any more than we can imprison air. We can't resurrect something that's gone, but if we can settle into peace and into the quiet corners of our heart, we can see what stands beside us. Perhaps this was Gatsby biggest downfall, and Fitzgerald's too: when the one he wanted all along was finally standing beside him, he just could not let go of his frozen obsession with the past.
"… two souls are sometimes created together, and in love they are born again." ~ F. Scott Fitzgerald
The green light is what calls us forward towards itself, like a vision, a dream, an "I don't know what yet" … It is a longing for a future, or a heart's desire, or longing for a past to be changed – all things that cannot really be reached or touched. But one needs to know what's air and what's hands, what's ashes and what burns now like a flame to warm our skins and hearts. Does anger burn more than love?
Perhaps sometimes we long for the open seas and open threads, for the incomplete and not done yet, and there's a time for that to be done, it's the cycles of the land, but we also need to know when to stop and shift our eyes towards the present and the right here right now, because dresses need to be sewn to be worn and enjoyed. Consider that today is a wish come true from one of your past prayers of the yesterdays or yesteryears.
Perhaps writers sometimes need an idealist version of love or something unlived fully from their past to fill us up with passion, imagination and longing for the words yet to come. Or perhaps somehow, in some way, they were always together, past, future and present interwoven, and their letters wrote their story in a way they didn't even know they did.
Love is a blessing, it is a seed of God gifted to us to live in our hearts and we can choose to nurture it and grow it as a home. When two souls meet perhaps it is by destiny; but what they choose to do thereafter is up to them and through these choices, through their lips, hands and every day ordinary gestures, the path before them would shape, and they too would shape of and through one another. When we are careless, love cannot breathe nor thrive. And a rose cannot blossom.
But no matter what happens in the end, if we are made more generous, more kind, more open in heart and in mind, more self-aware, it was of love. The Great Gatsby may not be a story about a perfect love, but it is certainly a story of love after all, for those who have the eyes to see.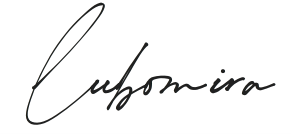 For more of my writings, browse through my Art of Love.
If you value what I do, you can support me and my publication by sharing my articles and poems, buy my books or donate some magic coins in my hat on Paypal. If you would like to work with me, visit my Sacred Offerings. 
Your support means so much to me! Thank you wholeheartedly!