"you are not moving, you are being moved
you are not singing, you are being sung
you are not dancing, you are being danced
you are being blessed, be blessings in turn"
~ from The God-like Things by Lubomira Kourteva
There is abundance of tales, lore and myth across many cultures, connecting spinning and weaving to the divine and to the threads of fate that lead us toward various destinations, and to each other. There is also the famous concept of The Web of Wyrd, which reminds us that it is our own actions every day that weave the yarn for the day after; a web marrying fate with destiny. Wyrd is not just referring to our individual life paths but to the universe itself; a vast spider's web where everything is interconnected, multifaceted and all future possibilities are available to us, as we weave our cloths of life.
Weaving is the foundation of all cloths, fabrics and designs, and it all begins with spinning. Silk, wool, feelings, connections, values, and life experiences – all sit in our laps as we nurture them, comfort them and untangle them gently with our hands. Little by little, one by one, we gather all parts and spin the wheel. Thread by thread, woven together, we create cloths of protection, shelter, beauty and trust. One, two, three until limitless possibilities, until always.
Spinning is a mesmerizing art. The wheel turns and so does the cyclical time revolve to pull the linear times of thread. By spinning, weaving and unraveling, we master time itself and it is the spindle that becomes our core; the foundation of our values and morals. In a way, it refines our character. Spinning also brings its unique cosmic twist into the raw materials of nature, giving them strength, wisdom, meaning and continuity. When we view life with a greater awareness, we can perceive the links in-between and weave them into our ongoing stories, coming to a fuller understanding of their true essence, and of ourselves.
Spinning is not a mindless act; it has deep wisdom. It requires immense dedication, patience, constant attention and brings order of chaos. In fact, this is how the world began: by the Earth spinning on its axis around the Sun. This is how we all began: by one cell spinning into two, then three and then it's us, our blessed body and sacred heart. Spinning holds a rhythmic balance of hand and mind, reflected in the unraveling of the spinner's thoughts leading to new insights and creative inspiration.
Life's Paths, Purpose & Apprenticeship
We journey through life in continual moving adjustments, along the threads, much of which are potentials rather than predetermined designs. And yet the paths we take and weave ourselves, constantly try to align themselves to our overall life's purpose or life's work. In other words, we can never stray too far from our what is meant for us – from our life's purpose or soul's calling. No matter how many twists and turns we make, the path meant to lead us towards fulfilling our calling will always reshape itself in response to the choices that we make in life. 
We live in a very fast paced world where it's all about instant validation and people are so stressed when they don't know what their calling or purpose is. It's the human race, racing. We rarely have time to reflect, learn, research and make mistake, try again, and then mistake again … and then try again. Because there is wisdom in mistakes and each one takes us one step closer, as long as we actually learn from it. Life isn't some "aha" moment from a Hollywood movie scene, where suddenly there are a whole bunch of sound effects and there we are, all in sparkles, finally found our calling. Okay, so what's next?
To me living a purposeful life or living our "calling" is a life's work; it's found in the steps every day. Maybe your purpose is to inspire people and the only way to do that is to go through a life of some obstacles or failures, or have to build something from scratch, so that you learn patience, self-motivation and perseverance – and through that, you will inspire others to do the same and not give up along the way. Maybe your purpose is to have the hands that will hold those who need love in their life – and that means you'll learn nurturing, compassion and kindness, time and time again, through the situations you'll face. Maybe it is all of these, and more, woven into the togetherness that shapes you.
We are born with our own natural talents, something that comes so naturally to us like breathing air. Perhaps you are born with ballet shoes, invisible to others yet they are on you since birth, because you are meant to be a ballet dancer. Perhaps you are born with a curious mind, or a globe in your hands, because you are meant to be on quest for knowledge and then share your wisdom with your children. Perhaps you are born with a pen or pencil, and when the soul of your hands takes this someday you'll be a beautiful storyteller, poet, writer. It's like the fairies kissed you at birth with talents, it's like God himself touched your hands with a talent and gift.
Our beautiful talents are gifts given to us by birth rather than something to have come to us out of a specific virtue of our own; and as gifts, they are meant to be used for the benefit of others. They are meant to be shared, rather than stay inside of us. It might be talent for visual art, or for music, or for storytelling; it might be for mechanics or mathematics.
And whether a song, a poem, a story, a healing touch, a soothing word, a making of graphs to build something – our talents deepen in meaning only when they are shared, when they are danced in front of people, so that others too are inspired to dance their own unique and beautiful ways. When we express our talents, we dance. When we publish a book, we dance. When we encourage someone and help them along their path, we dance. The making of poems is our way of giving back to the world that which we were gifted.   
And yet talents are not something we may always immediately be great at. It is a wisdom well we need to go into and develop them with our skills, we learn along the way, we try and try again; and while it comes naturally to us, because it is passion within us, a fire that burns and never stops, it is something we nurture the spark of and cultivate through our hard work, consistency, endurance and perseverance. We walk with a patience and kindness of rhythm, one step after another. We develop them. And there must be trust, trust in ourselves, so that we can share them with others even when they aren't yet fully refined and perfect. And there is trust in life too, and in the unique unfolding of our life. 
There will be fears along the way, there will be doubt, there will be "maybe I am not good enough, or not ready yet, maybe I need to learn more and more and more." We always learn, that's okay. Sometimes there are quiet times, but even within these seemingly inactive times, so much else is weaving behind the scenes in ways we may not understand. Don't doubt the creative force within you. Allow life to breathe through you, molding you into what you were always meant to be. Purpose is about constantly and endlessly becoming – and not about the "always doing" as much.

The lore and tales of weaving remind us the forgotten value of apprenticeship. Developing a vision for our life takes time, a long time, just like the dress takes time to be sewn so that we see it in its full beauty and adorned flower petals. It is an ongoing process where no little daily thing is without its meaning and purpose for the overall design. It is also about accepting failures and knowing that things take time. Sometimes obstacles are need so that we learn more about patience, endurance and trust; and sometimes we just need to take a time out so that a new insight arises which is needed for our path forward. Sometimes it is because there is someone we need on our path forward, and time is needed for our paths to cross.
In the tale The Black Bull of Norroway the girl spends seven long years apprenticed to a blacksmith. She had to do that because it was her impatience that separated her from the prince in the first place; and so they lost each other in the enchanted forest. He looked all over for her, as did she, but the spell was done. And so she stepped off the path a little bit – for seven years – to learn patience through the work. Obviously they found each other at the end because this is what was meant to be from the start; this was their fate as the tale said. And there are many more tales like that.
The tales' messages are clear. Sometimes we step off, learn a few more skills, and if we learn them properly, these experiences will lead us back to where we wanted to be. There is value in the learning, in the waiting, in the thinking we are not progressing. Sometimes the greatest progress is made precisely during these quiet seemingly ordinary moments. There are clocks outside of our human made clocks. There, time is unclockable and unstrikeable by us.
We are all weavers and spinners, creating under the constant beat of our heart; weaving and spinning threads into meaning and pattern, pulling silks from our hearts and shaping it into being through our lips, hands and feet. Every day we make a choice on the kind of person we want to be and the values we hold ourselves to, and on what we want to be creating and focusing our energy on. It's a choice on what we want to weave. We make decisions on even the words we choose to speak – for good or bad, for encouragement or harm, for support or selfishness. These define our character. And it is our character that then defines the pathway we'll walk by our very own feet.

Our soul's purpose is to unveil its true self, its essence, its beauty, its love. It's a unique note, an eternal note, that is continuous throughout time and space. Our life's work – well, that's something we do in our life when we are aligned to our soul's purpose, so that we create and express our true essence of caring, compassion, grace, joy, playfulness, generosity, openness of mind. It is something that we contribute to others, to our family and loved ones, or even strangers we pass by on the street. We fulfill it through purity of heart, clarity of mind, sincerity in action. And it is not about a destination, it is about the path itself, and the little sparkles of inspiration and of love and compassion that we leave for others on their own paths. Our talents and gifts are meant to be shared, to be danced in front of others, inspiring them to dance in their own beautiful unique ways as well.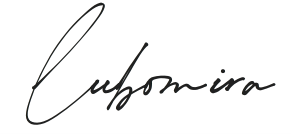 For more of my writings, browse through my Art of Love.
If you value what I do, you can support me and my publication by sharing my articles and poems, buy my books or donate some magic coins in my hat on Paypal. If you would like to work with me, visit my offerings. 
Your support means so much to me! Thank you wholeheartedly!
Cover art by Vicente Romero.