I've previously written and many times talked about the importance of fairytales for a child's wellbeing. You can read all about it in my article The Important Benefits of Fairytales for a Child's Wellbeing.
Children have the magical ability to move among the many worlds and eras of the earth; to see the land the way a tiny animal would; to experience the sky from the perspective of a wild little rose or a honey bee; to feel the patience and kindness of rhythm beneath the ground of feet; to know the hundred different scents of grass and mud; and to understand the way of language of the whispering leaves and the songs of birds.
Reading stories and fairytales is so important to children and their development. Words and storytelling itself are one of our greatest gifts and talents, and it is how we learn to express ourselves more truly and more clearly; to understand our own emotional wildlands and make sense of our worlds that we live in. And in an age that is increasingly dehumanized and digital, where even art and culture no longer serve to inspire us and unfortunately often times diminish our lives as opposed to enriching it, it is precisely those tales in the long forgotten dusty old books that may offer the much needed link to the values of humanness and humanity.
When I was a little girl, every time I'd read or listen to a tale, I'd have to use my imagination. I'd have to first believe it, to then see it. Aside from the power of the heart, the power of our mind is our other greatest gift in life. We need our imagination, rather than the purely visual instant gratification or stimulation that we get from TV or social media. Reading stories helps broaden our perception, so that we see beyond the veils, beyond the conditioned understandings and limited beliefs and thought structures. It helps us co-create. It is also imagination that makes the best and most innovative change-makers and problem-solvers in the world. Imagination also makes us creative, and helps us to feel fulfilled in life. We shouldn't rob children of their imagination, because this ultimately affects their wellbeing.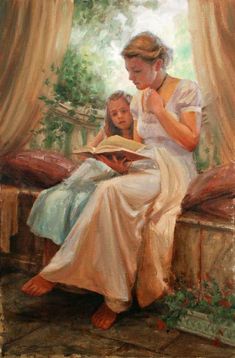 In stories and fairytales, a child learns to understand the differences of others.
They learn compassion for all things we cannot fathom or understand; they learn the importance of keeping their sense of wonder and approach life through the curisity and openness of the beginner's mind. They learn to listen to all subtleties and unique ways of language of people and things.
The strange worlds that often exist in the pages of children literature teach all of us a tolerance and compassion for other people and places, and to embrace an openness towards new ways of experiencing life.
Perhaps it is precisely fantasy that puts the world into perspective, in a way that "realistic" literature rarely does – because it broadens and expands the reader's horizons. It is a traveling of the mind, through which our inner world expands also.
What is a different colour, different culture, different language that a child would not be able to approach with compassion and openness, as it has already mastered the tongues of elves and flowers, sewn dresses from skies and moons, respected the tiny mice and sparrows, and helped the shoemaker in his times of need?
Fairytales and children's books in general change the life of a child. Stories pour into their hearts and help them make sense of the world and their own inner feelings within which they live, and through which they experience life.
Fairytales are one of the first teachers to children, and storytelling itself was the first teacher of all humanity – threads of wisdoms secretly living continuously in the stories, weaving in and out of our lives, passed down from generations and generations. For these were not only just stories heard, but stories we went into. We lived in them and the characters. We struggled with them. We sharpened our instincts in the deep scary woods. And we learned perseverance through the obstacles and failures. Our ever after had to be earned and not everyone got to it. We know the value of it.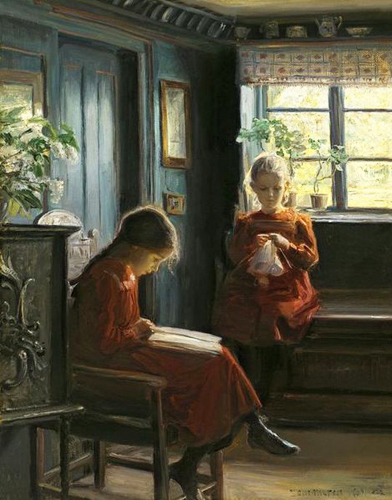 Most fairytales aren't about heroes with special powers – they are about humble, ordinary people or tiny animals and creatures, who aren't the most beautiful, talented, bravest nor strongest. And even when they are, these qualities are often hidden under ash or donkey-skins, because they are unnoticed, unseen, unheard or unappreciated by those around them.
Any gifts that the characters are given, and rewards overdue, are because of their virtues such as kindness and devoted work behind the scenes. And even the beautiful and wealthy, princes and princesses, also go through their own hardships and hurdles.
In these magical ways that weave within the subconscious mind the very structures and moral grounds of humanity, children learn that we all share things in common and no matter where we come from or what we look like, we can all walk together in compassion, hand in hand, through life.
The characters get cheated, lied to, bullied, robbed, but they learn that they are stronger than they thought – and that their superpower is the one found in their hearts. Ultimately, through tales, children learn to cope with life also. There has been numerous research showing that children who grew up with fairytales had healthier coping strategies during hard times.
In fairytales, "good and bad" are separated very clearly, leaving no grey zones for confusion. To us now as adults, this might seem weird because obviously life is all about the in-between zones, but to a child such separation is really important. A child only experiences the world through its emotional body, so it doesn't have the tools needed to deal with and navigate through the ambiguities yet. The appearance of villains and evil people allows the child to freely, and safely, project its own angry feelings onto these characters in a clear and separated manner.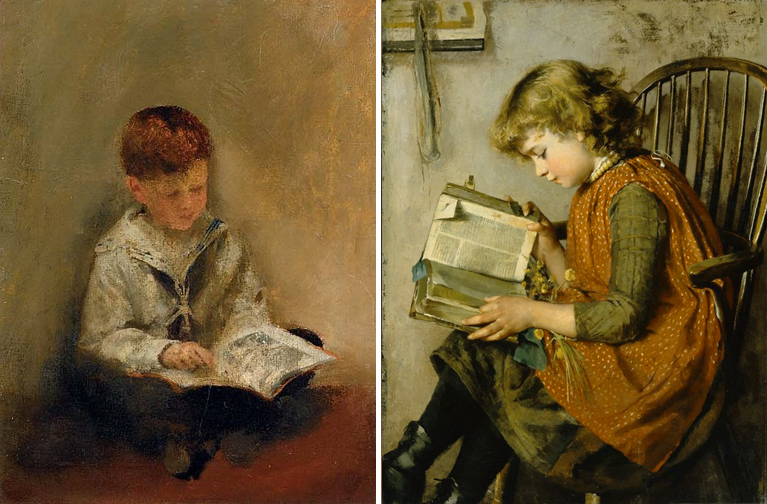 Paintings by Thomas Benjamin Kennington, and Charlotte J. Weeks
Since most children are unable to express their anger, sadness and even hatred, because they depend on the adults in some shape or form, the children can therefore place these natural emotions and aggressions as personified by the tales' villains, rather than suppressing them.
Simultaneously, since their emotions are expressed in a satisfying manner, children can then identify with the good characters. They have now won against the dragon, escaped the witch through the thorns of the scary forest, and can now acquire their justice after their hardships. It might seem non-sensical to us, or even absurd and unhealthy, but children have their own unique emotional wild lands, and they need to be able to process emotions in such a way. Children can also identify with the weak and tiny in the tales, who are able to overcome all odds and still triumph, like the little mouse, the bunny or the poor shoemaker. Tales permit the expression of our natural human emotions, while preserving the essentials of life: hope and love.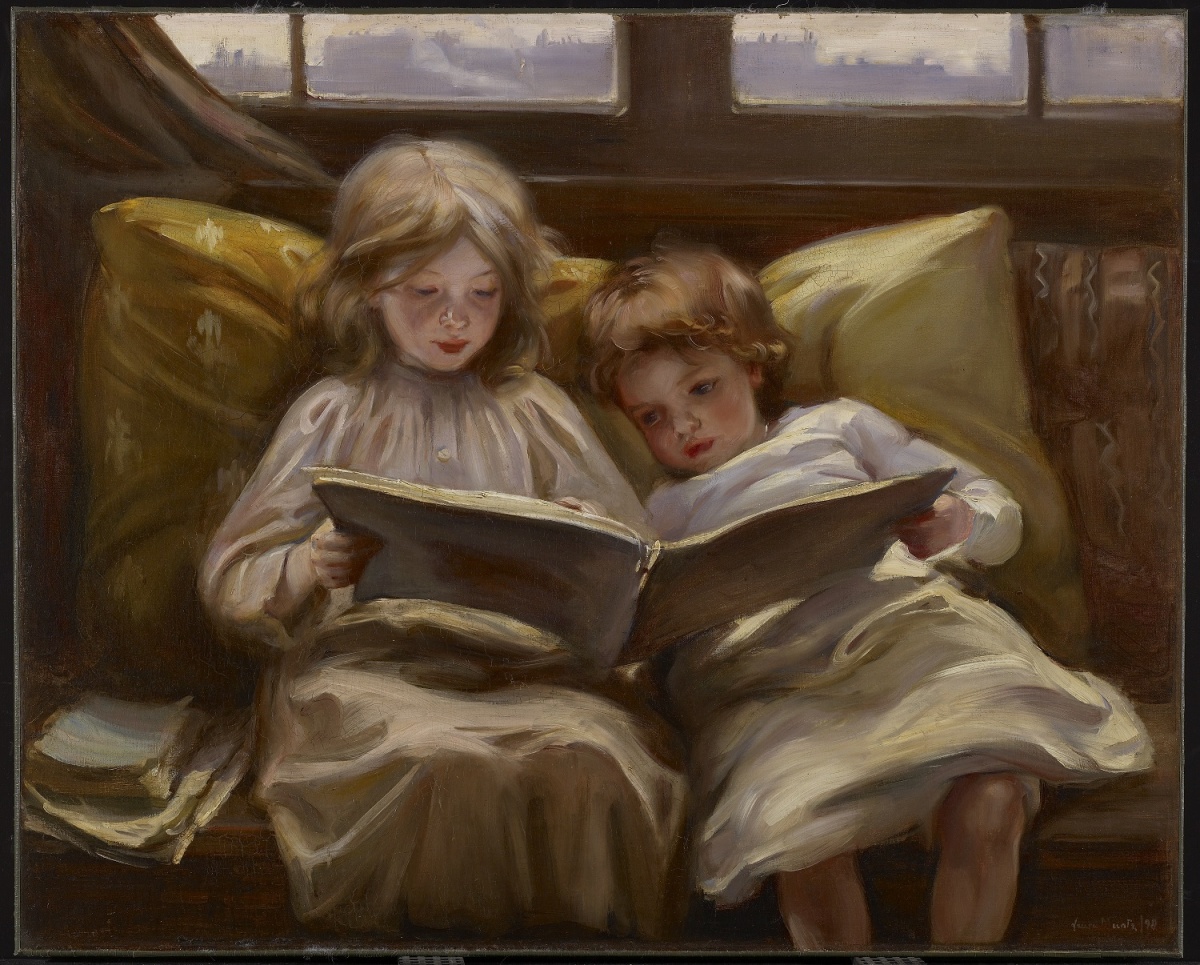 Children need stories and tales, because they relate to the characters who, just like them, feel all the spectrum of emotions, and as such, they feel more comfortable feeling their own emotions as well. Children can look at these tales like a beloved friend and feel less alone when they face adversaries.
We have spent too many years erasing the past and with that, all the treasures from lessons learned washed away also. May we not rob away our children's greatest friends and quiet teachers. It is their birthright to have these stories that enrichen their cultural and historic heritage. Let them read stories, inspire them to read stories rather than being hypnotized by screens and social media; read to them at night, spend time with them. Show them the beauty of language and the art of weaving love into words, because otherwise we'll cripple a generation who will speak only a barren language – a language reflecting a barren mind, a language unable to express the richness of a heart. Language helps develop life as it reflects life. And when the heart is full, and the tongues know how to speak of beauty and of truth, love is embodied through our everyday lips, hands and gestures.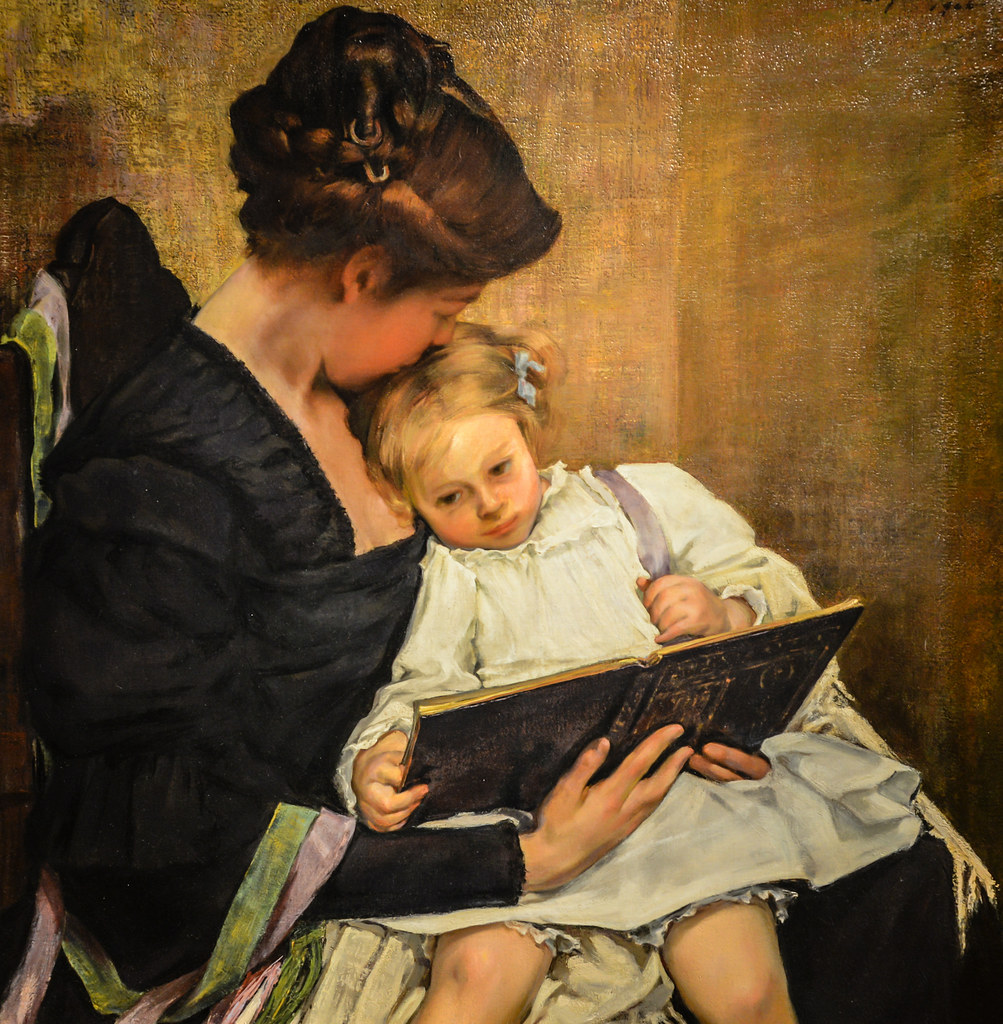 While we can't protect our children from the world and all its worries, we can hold them through it. We can show them how even when things are uncomfortable, there is a way forward. We can show them how hope is the through-line of the narrative. We can show them that no matter how muddy waters get, no matter how wide forest trees hide things from our eyes, the whisper of love will guide us along the leafy twists and turns of life's paths, always.
We'll tell them all about these little wisdoms, as they lay their tiny heads upon our laps and look at us with big bright eyes, while we read them a story tonight.
It's a story of love after all.
Because it's a loving space of connection and closeness that we'll share.
Isn't that magic?
with love & peace,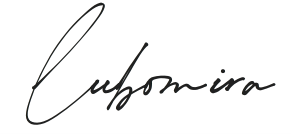 For more of my writings, browse through my Art of Love.
I love what I do, I love to create and to contribute, and if you'd like to support me, you can do so by sharing my articles and poems, buy my books or donate some magic coins in my hat on Paypal. If you would like to work with me, visit my Sacred Offerings. 
Your support means so much to me! Thank you wholeheartedly!
Cover art by Tatiana Deriy.