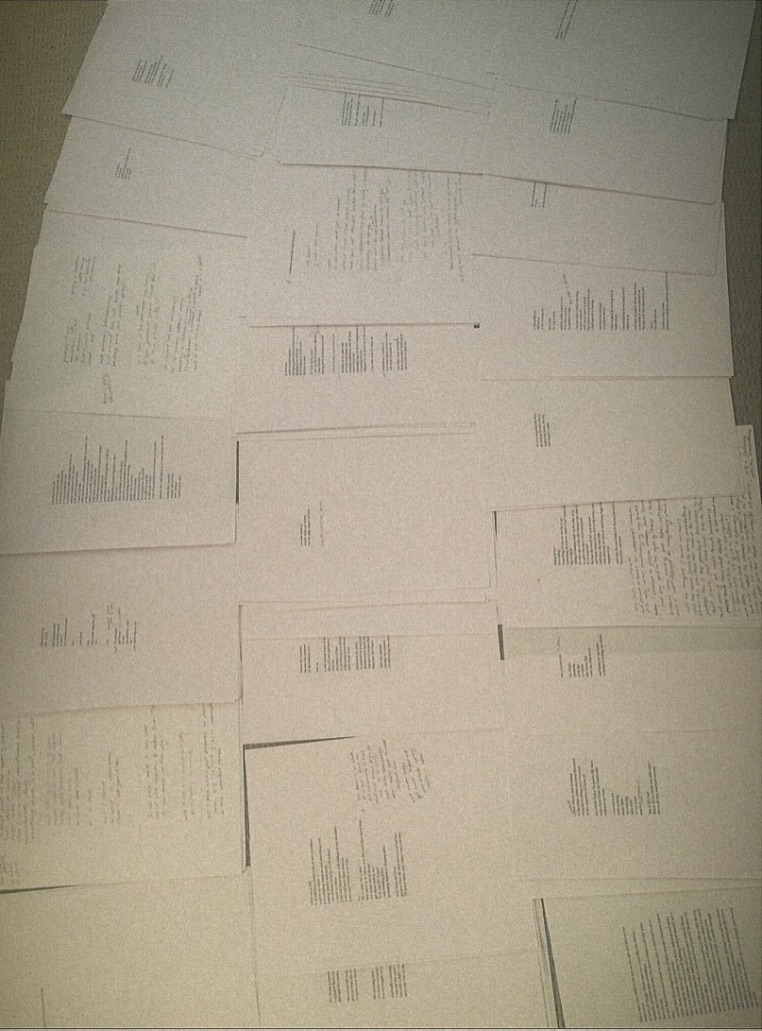 The alchemical process of the making takes three things – intention, energy and action. Last year I had the intention of writing my first book – I had the feeling. But this wasn't enough. It then took months of focused energy and action to make it all happen.
The idea.
I wanted to write a poetry book about genuine love. Love that transcends beyond the physical. A book about oneness. A book that blends physical touch with spirituality because this is what I feel and know. I wanted to gather some of my past experiences and tie it all together as a necklace – as a meditative walk through this process.  
Moonhold is about holding love and life through its changes, whether seen or unseen. It is about perspectives. And like Shakespeare said, "Love is not love if it alters when alteration finds". This book is about the transformation and transcendence of the physical into the spiritual. It is about oneness. It is about genuine love. 
The structure.
The pieces are all untitled and written in lower case to reflect the Buddhist philosophy of oneness and the Necklace of Indra (Necklace of Life). I wanted to keep it interesting and reflect life itself – interchanging Japanese minimalism with lyrical long verse, these changing structures portray the phases of life. While each page is its own home, sometimes life is a bit more meditative and silent in its white emptiness, while at other times, it is describing emotional landscapes with more "voice". Each phase is purposeful and needed – and has its own depth of meaning. Ultimately it is part of the one whole experience.     
The writing.
I was writing poems sporadically for six months until the overall theme of the book shaped in my mind – and I saw the pieces tie together naturally. I then spent four more months adding more pieces to the story, as well as editing and formatting everything. I'd say the hardest part was the layout – initially my manuscript was 250 pages, so it took a month to do my final edit and then I basically, laid out all pages on my floor to decide the order and see them differently. I also gave myself time in between to clear my head so that I can do my edits and layouts with fresh eyes. My biggest problem was to stop writing and editing, and just trust myself that it was "enough" as is.     
The title.
For a long time I had to idea what the book title would be. The manuscript was almost ready when finally it just clicked, Moonhold. I had just given an interview on the importance of holding space in relationships – and how this is essentially what love truly is – that despite the changing phases of life, the waning is always held by the waxing. I love that it is "my original word" so this makes it unique and personal. 
The cover.
I organized a book cover design contest and had over 200 design concepts developed. My finalist was the amazing and beautiful Jelena Mirkovic Jankovic featuring her original artwork "Love on a Bench".
To me it portrays the complexity of human connection – the intimacy found in the silent movements of a moment. It reminded me of those beautiful times we share on a bench with someone we love – when it's as if the world stops and it's just the two of us sharing a deeply intimate gentle moment – in its simplicity is the most meaningful feelings of all – allowing each other to be truly seen amidst the noise of life. Enormous things can happen in a single simple moment. Some big love stories can happen on a bench.
The two red paint drops on the spine symbolize our connectedness (through reincarnation) referencing the Necklace of Indra and oneness. It is about infinity, timelessness, completeness, intimacy and eternal love.
Self-publishing and distribution. 
I decided to self-publish because I wanted to keep my creative control. I did do research on traditional publishing but I just really didn't want that due to many reasons. Going Indie is a lot of work but I loved doing everything. I was in charge of the entire process as well as layout, concept, editing and rhetoric design. The only thing that I outsourced was my book cover design – all else was created and completed hands-on by me. Quality is always my priority and I make sure I do it all to the best of my ability and skills. The entire process was hard because I had to do a lot of research and learn along the way. But keeping my creative control and making sure my creations are of high quality is what matters to me. 
For my distribution – 97% of the market is held by Amazon, Barnes and Noble, Kobo and iBooks – so i decided to have my book distributed through all of them for maximum reach. I offer both print and ebook versions to give my readers more options. And my book will also be available in select store in Toronto in a few months – because I'd love to be able to give the feeling of someone walking in and reading it. I am currently looking at stores, which I'd resonate with to supply them with a few copies of my book. 
The website.
I put a lot of work into designing and building my own website. I had no experience with that, so I literally started with googling "How do I build my website?" I took it step by step – it felt like a complete fog in the beginning but by the end I was very happy with the result. I wanted to feature some more details about the book – photographs and stories, which inspired me along the way, so that my readers can feel more personally connected to my craft.