Dear ladies,
I thought today we'd talk about one of our most beautiful body parts – one connected to our pleasure, our heart, our love, and to building a deeper connection with our lover. Our breasts and our nipples is still a topic thought of as taboo and not usually discussed – but it is so important for us as women to love, feel loved and feel pleasured. 
Women's health in general is rarely discussed and many women even well into their mature years don't know much about their own bodies, let alone how to feel more pleasure and be sexually healthy. Young girls self-educate on sexual matters from the internet and from other adolescents, and unfortunately this often leads to unhealthy choices in their intimate lives. We must get better at this – because our health and wellbeing are important.
So first, let's start with the beauty of our bodies.
Our bodies.
Our blessed beautiful loving bodies.
Our body is a sensor, a language, a multi-lingual being. It is a powerful vehicle of the spirit that lives within us. It is a prayer of life itself. It is the home of our heart.
Two ears. One to hear the mundane, and one to hear what only our soul understands.
Two eyes. One for seeing the colours outside, and one to see beyond the veils into the far-reaching horizons where only hawk gods fly.
Two strengths. One of the muscles and bones, and one where the heart marries the soul.
Our body is a language, one that we must learn to understand. It speaks to us through its temperature, shades, the glow of love on our face, the sparkles in our eyes, the heat of arousal, the coldness of indifference and unkindness. It speaks to us through its movements, through the twists and curves of its tiny dances in our every day – sometimes swaying, sometimes stretching, something trembling in fear, sometimes trembling in ecstasy, sometimes hesitating, sometimes tightly holding. It speaks to us through our heart – the way it almost skips a beat when we're in love, the way it knows when we've met our one.
Our body remembers and stores memories in itself – our joints remember, our bones remember, our breasts remember, our hands remember the way they held and touched and moved across the skin of our beloved. Memories, as if photographs and feelings in all the parts inside us, and in our cells themselves. Some perhaps, from a time before time beyond time.
Our body fills us with feeling and emotion. It protects us, supports us, lifts us. It fires and flames the spirit and soul within us. It reminds us we are alive. It gives us tenderness to soften us when we're in the dry lands, and it gives us weight when we feel we are too far high ungrounded floating in the skies.
Have you see how your body moves when you dance naked? How every part and inch of you curves and twists in movement and in rhythm of love and of fire from inside of you? Your hair, your breasts, your skin, your thighs, and your hands, all moving and joyfully uniting in their natural wildness. Such power, such love.
Our body is an earth, a land, a wild land unto itself. It is vulnerable, emotive and tender, while strong, enduring and supportive. And like any land and soil, it is sensitive to overwater and to overbuilding. It demands attention and knowing of its unique needs and desires.
Our bodies carry us through our good and bad, through life itself each day. They hold us. They do their best even when we don't believe in them. They are always with us even when we forget about them. They cry with us, they laugh with us, they walk with us. No matter how we talk to them and how we view them, they continue to hold us through the day and night. They are our temples who are devoted to us and love us through it all, through thick and thin; they are the shrine built of blood, bone, flesh and spirit. Such temples are worthy of so much loving.
And yet – we are constantly bombarded by body shaming, body doubting, body bashing and body discounting. No matter the body, thin or overweight, male or female, body shaming is a real even in the most "spiritual" of communities. This is also why I wanted to choose a photograph of a woman for my article, whose size and shape may not be the stereotypical one portrayed in media as perfect. With so much filters and injections going on, we've forgotten what real looks like. So here it is. And it is beautiful and natural and glorious. Because we all are, my dear women, glorious.
Our breasts, no matter what size and shape, are a sanctity of a heart – are feeling love and feeding of love.
Our thighs, no matter what size and shape, are a cradle for a life, are portals for a life.
There is no "supposed to be". They are what they are and they are beautiful.
There is wild love of body, in body, through body.
here is what i have …
here is what i give you
language of my skin, devotion of my lips
poetry
my pale longing thighs
my round little breasts
& so much love.
In Taoist and Tantra traditions, the breasts are seen as a sacred organ – the physical extension of the heart chakra – the area of the body associated with love, compassion and connection. You will also find that the left breast, also known as the lunar or feminine side, is likely to be more receptive and reactive to pleasure. In both of these traditions, due to the heart energy of our breasts and nipples, connects us via energy to our clitoris. This connection is the reason why breast stimulation arouses the clitoris and the genital area at the same time. In these traditions, it is recommended that you worship your breasts, through massage dance, beautiful fabrics and clothing, and gentle touch. Breast massage in particular is seen as a powerful way to connect with these loving heart centered qualities as well as to establish a deeper more intimate bond with our partner. In fact, it is an essential part of sexual play to increase intimacy between you and your partner.
Our breasts are the erotic manifestation of our hearts. As women, we are positively charged, ready and allowing to interact with the world from our hearts. Our breasts are the place where we give love and we nurture love – the way we nurture a baby – and they are associated with unconditional love.
Often times, our partner will instinctively and intuitively understand this, and their desire to connect to us on a deeper level will be expressed through their action of stimulating our breasts and our nipples. This is because, whether they are conscious of this or not, they are looking for deeper emotional intimacy, and wanting unconditional love from us. They would want to lick and suck our nipples, or just to lay on our chest, especially in times they need more emotion and love from us. Sometimes men have an obsession with breasts, or more precisely – a fetish about sucking like a baby – and that's usually because their own mothers didn't give them enough love, warmth and affection.
Women's nipples are connected to orgasm. In fact, it is possible for a woman to orgasm only through nipple stimulation, such as her partners licking and sucking her nipples. This is because stimulation of the nipple activates the same region of the brain as clitoral, vaginal and cervical stimulation.
The more sensitive our nipples are, the more connected we are to our feminine energy – our radiant heart. This means that the easier it will be for a woman to connect to her love, emotion and pleasure in orgasm through them.
And she is, indeed, more in tune with her entire body and energy. In Tantra, the feminine pole is a woman's heart – this is from where she gives and radiates energy. When this is combined with her receptive pole of her womb, she can then freely give through her breasts and the sensitivity of her nipples her life force energy to the man, and then receive his energy through her vagina. His energy then goes to her heart again, and radiates, again, towards him to even more love. The woman's heart is the gateway for her sexuality to be fully embodied in her every part and inch of herself.
Nipple Orgasm: The Hidden Pleasure in Our Bra.
Throughout history, woman's sexual pleasure wasn't even recognized or talked about at all. It was even surprising that a woman can feel an orgasm. Even women themselves didn't know they could feel pleasure in sex. Well, a woman can actually feel an endless diversity of sexual orgasms not just through vaginal penetration or clitoris stimulation. Nipple orgasm is a real thing.
The stimulation of the nipples activates an area in the brain called the genital sensory cortex. This is the same area that activates when the clitoris, vaginal canal (g-spot) and cervix are stimulated. In fact, the nerve endings of the nipples stimulate the same part of the brain as the nerve endings of the clitoris or tip of the penis. The nipples are one of the most erogenous zones on the female body, and they are also one of the most sensitive parts on the female body.
Our nipples are not only deeply sensitive with their sensory attributes, but they are actually psychic organs. They are responsive to temperature, texture, fear, anger, noise, and of course pleasure. Just like the purity of our feelings, they know when something is good and when something is not good. And since they are connected to the heart chakra, they also act as an initiatory pathway to higher seeing – because our heart is the initiatory pathway to higher consciousness.
Nipple orgasm is one of the rarest forms of orgasm and unfortunately most women cannot achieve it because their nipples aren't very sensitive enough, and for some, they are even numb. There can be various reasons for this and some sexologists can advice you on what you can do to increase nipple sensitivity. For those of us who are able to achieve nipple orgasm – I can assure you, it is no mythical thing, it is real, and it can feel like out of this world.
What makes the nipple orgasm so unique is that no other genital stimulation is required to reach a climax. The woman's body is capable of experiencing many ecstasies, and an endless diversity of orgasmic sensations – but for me personally, I find that the nipples are amazing not just because of the pleasure we feel from them but also as a way to build a deeper bond to our partner. 
Nipple pleasure opens and activates our heart. This sensual orgasm connects us with the physical organs closest to our heart center. It activates the love and nurturing side of us – the motherly and caring side of us. Nipple stimulation and orgasm are also a great way for building a deeper connection to ourselves – great part of self love and care routines.
And nipple and breast play are also great for your health. Science suggests that breast and nipple play is crucial to women's health in preventing cancer from the flood of beneficial hormones. It produces a similar dose of oxytocin one feels when breastfeeding, and while breastfeeding is not sexual, partner play when it comes to the nips can create a flood of this feel-good hormone. 
For some women, negative feelings can arise when their nipples are touched. This is usually connected to past sadness, trauma, guilt, shame, and inability to feel loved or nourished. If you find yourself feelings that way, try to remember that it is okay and there is nothing to feel ashamed about. This is a very sensitive part of the body connected to our deep past and emotional selves, so many feelings can arise. Instead of staying away from your breasts however, try to take it slow, one step at a time, as you build a loving connection to them, and to yourself.    
For every woman nipple orgasm can require different things. Some women will need sucking and licking, others will need rubbing, and so on. This is why it is important for all of us as women to know our own bodies, and experience self-pleasure before desiring our partner to know what to do. There is no shoulds, or supposed to be – just follow your own pleasure along the land of your body. 
When vaginal stimulation is applied, it can be reached much easier if you find yourself that you can't otherwise experience it. You can also experiment with different pressures, touch, textures, temperatures, movements, speeds, with tongue and/or with fingers. Allow yourself to find and be guided by what feels good for you at a particular moment. Another thing to remember if that breast sensitivity changes with the menstrual cycle, so it is natural to not always experience it the same way.
It is also important to stay at the "edge" of sensation, so that you can notice how your body reacts to the different things. When you start to feel heats of waves of orgasmic sensation, continue with whatever nipple stimulation method you are using. Stay with this feeling until you are ready to surrender into heaven.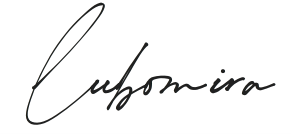 For more of my writings, browse through my publication Art of Love.
If you value what I do, you can support me by sharing my articles and poems, buy my books or donate some magic coins in my hat on Paypal. By supporting me, you allow me the freedom and ability to be even more creative and contribute with more. All proceeds go towards expanding my work made of love, including publishing my books, my humanitarian projects and creating more content. And if you would like to work with me or hire me, contact me directly or visit my Sacred Offerings. 
Your support means so much to me! Thank you wholeheartedly!